1-Panel Drug Test ($7.95)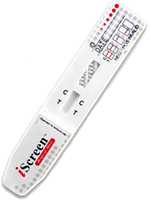 Drug testing yourself or others is a very popular practice for a plethora of reasons. iScreen has been on the forefront of fast, easy to use, and accurate at home drug test kits and panels for years.
One-step tests accurately detects drug metabolites
Easy to use and works very fast
Extremely reliable results
Conforms to NIDA/SAMHSA approved guidelines
Cost effective and light-weight
---
6-Panel Drug Test ($13.95)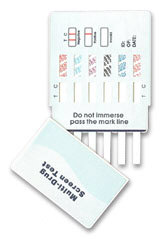 NEW! Test yourself with our 6-Panel Urine Drug Test!
You asked for an easy, affordable "upgrade" to the popular single panel and 5-panel marijuana THC home drug test kits, and delivered! The 6-Panel Drug Test Kit is a great product for detecting marijuana and five other drug metabolites -- cocaine, methamphetamine / amphetamines, opiates, and benzodiazepine.
---
OrAlert Saliva Drug Test ($13.95)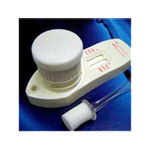 Detecting drug use with a saliva drug test kit is a clean and easy drug screening technique. Specimens are collected while the donor is under observation, which makes it harder for the donor to tamper with the results. The OrAlert Oral Fluid 6 collection is much less invasive and embarrassing than urine drug testing. Quality saliva oral fluid drug tests. Order online and salve on OrAlert Oral Fluid 6, OrAlert Oral Fluid 6 is a dynamic saliva drug test kit detecting up to 6 drugs Saliva drug test kits detect traces of drug (or drugs) in oral fluids from the donor. Since drugs and drug metabolites (residues) do not remain in oral fluids as long as they do in urine, this method shows more promise in determining current use and impairment.
---
Home Hair Test Kit ($125.00)

HairConfirm™, the perfect drug testing solution for parents gives you the peace of mind that you can monitor your teen for possible drug use with one simple test every 3 months. The kit comes complete with sample collection and overnight shipping materials, to provide you with the fastest turnaround time in Hair Testing. Results are available in just 3-5 business days!
---
On-Site Alcohol Test ($15.00)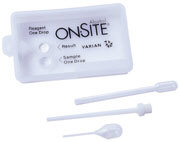 Detect the presence of alcohol in saliva and in urine with this handy all-in-one test kit. Comes with everything you need to collect the specimen and to test it for alcohol. Great for testing yourself prior to a test in order to know whether you will pass a urine drug test or pass a saliva drug test for alcohol.
---
Alcohol Test Strips ($19.95)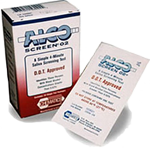 The Alco-Screen alcohol test provides a fast, highly efficient way to determine the presence of alcohol in Saliva and provides semi-quantitative blood alcohol concentration. Quickly determine positive results with no guesswork. This alcohol test is easy to use and requires no training. Simply follow the instructions on the package to quickly test for alcohol use. Want to make sure you or your teen doesn't fall victim to spiked drinks at parties? Alco-Screen can be used to determine the presence of alcohol in fluids such as soft drinks, punch and juices. Quantitative blood/alcohol testing should be preformed by a qualified professional.